Wise Water Management (WWM)
While continuing with the importance given to water conservation under its watershed projects, NCHSE strengthened its association with Gas Authority of India Limited (GAIL) under GAILs corporate social responsibility. The initiative included Wise Water Management (WWM)/Water re-use system for boys and girls ashrams located at Tarana block of Ujjain district. In fact, the basic idea of working on such innovative works with the boys and girls students of ashrams was that they will be catalytic agents and future motivators of addressing the upcoming problem of water.
The responses of the students were exemplary as they were able to express the models of development in a more effective manner. The shows, role plays and the learnings which students exhibited to the local people, parents, teachers, GAIL officials and NCHSE branch staff, it left no doubt in the minds of all concerned with the future of water that the students are, perhaps, the most powerful agents to meet the future challenge of water crisis.
Encouraged with the results of these two projects of WWM, GAIL authorities requested NCHSE to replicate these models in other ashram schools. The new proposed projects on similar lines submitted by NCHSE to GAIL corporate social responsibility are given below:
Rain water harvesting, water recharging and grey water reuse of Shashkiya Pratibhavan Aawasiya Kanya Chatravas, Lalpur, Ujjain.
Rain water harvesting, water recharging and grey water reuse of Shashkiya Pratibhavan Aawasiya Balak Chatravas, Lalpur, Ujjain.
Rain water harvesting, water recharging and grey water reuse of Balak Utkrista Shiksha Kendra Chatravas, Saver road, Ujjain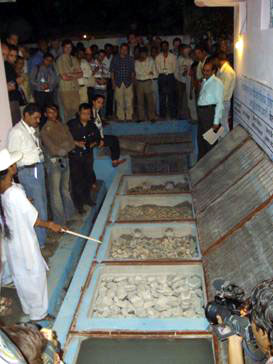 Models of the development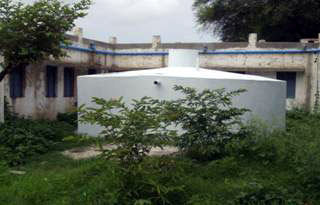 BACK